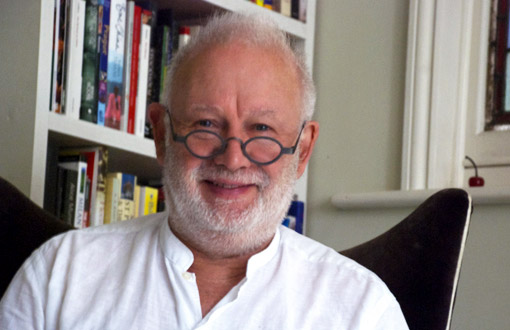 Biography
J.B. Bullen is Professor Emeritus at the University of Reading, UK. He graduated from Pembroke College, Cambridge and was Junior Research Fellow at Balliol College, Oxford. He has had a long-standing interest in interdisciplinary studies from the late eighteenth to the early twentieth centuries with particular focus on the relationship between word and image.
For many years he organised and taught at Reading an MA on writing and the visual arts in the period between 1840 and 1940. He also makes a major contribution to Oxford University Department of Continuing Education by running lecture courses including two on the Pre-Raphaelites, one on the Aesthetic movement, and in the spring of 2013, on Thomas Hardy. He is teaching on the MLA set up by OUDCE. He has taught and lectured extensively across Europe, Japan and the US.
He is editor for two international series for the publisher Peter Lang. The first, 'Cultural Interactions: Studies in the Relationship between the Arts', is interdisciplinary and now contains more than thirty titles. The second, 'Writing and Culture in the long nineteenth century' he edits with Isobel Armstrong. He wrote the entry for Dante Gabriel Rossetti in the Oxford Dictionary of National Biography and has made many appearances on radio and television. He gave the annual Thomas Hardy London Lecture in November 2012 and his book, Thomas Hardy: The World of His Novels appeared in June 2013.
He is Honorary Research Fellow, Royal Holloway, University of London, and Visiting Fellow at Kellogg College, Oxford where he is responsible for a number of doctoral students.